Those of you keeping up with the news at Jigsaw will know that we've promised monthly prizes for leaderboard winners. We are starting that in October with a $500 cash prize. Not a coupon, not a voucher - just cold hard cash...
Unlike a lot of the "world champion trading competitions" you may have seen online, you know - the ones that seem to get won by shady educators, we are NOT going to pick winners solely on how much profit they make. The reason we won't do that is because it'll just get won by someone that's swinging for the fences and taking massive risk.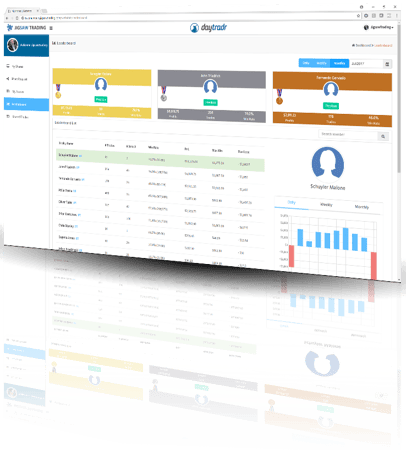 To win this prize, you are going to have to be consistent. If your account swings up and down and gets saved by one big winner, you won't win.
The leaderboard will reward you for good habits. The whole purpose of the leaderboard and the monthly prize is to get people to improve. The leaderboard is rated by a proprietary consistency algorithm. It's based on the type of 'go live' metrics used in the proprietary trading world.
We don't care if you are trading a live, demo or a combine account. It's tough to be consistent but at the end of the day that's what it takes to have a long term future in trading. The rules for the October competition are simple:
You have to sign up for the leaderboard before 1st October.
Trades can be live trades, demo trades or combine trades.
You do not need the Jigsaw live trade license to participate.
All trades must be made with the daytradr platform. Trades in other platforms will not be considered.
Trades must be in the system by 3rd November (best to "resend trade stats" on 1st).
If 2 traders end with the same consistency score, the more profitable will win.
Prizes will be announced on 5th November.
Cash will be paid by Paypal transfer.
Note that we have between now and then to iron out any wrinkles in the data. If you plan to join the leaderboard please do the following:
Let us know if there's any issues.
Good luck with the contest.