Dear friend,
We're excited to tell you about some changes we've recently made to improve the way you interact with your Jigsaw assets and resources.

We are happy to announce the introduction of the Jigsaw Hub, one place, for everything.

The Jigsaw Hub consolidates all Jigsaw resources onto a single web page. It's also the first thing you'll see when you log on.
To enter the Jigsaw Hub, click here.
You can use your username and password or, if you have a Discord account linked to your Jigsaw account, you can also click the "Log In with Discord" button. To learn how to create a Discord account click here and to learn how to link it with your Jigsaw account click here.

We know that some users might need some time to get used to the Jigsaw Hub, so now I'll show you the easiest way to access the old members page (now "My Account Page"):

- Log onto the Members Page by clicking here.

- Go to "My account/Downloads" and click on the arrow to unfold the menu, then click on "My Account Page", you will be directed to the old Members Page: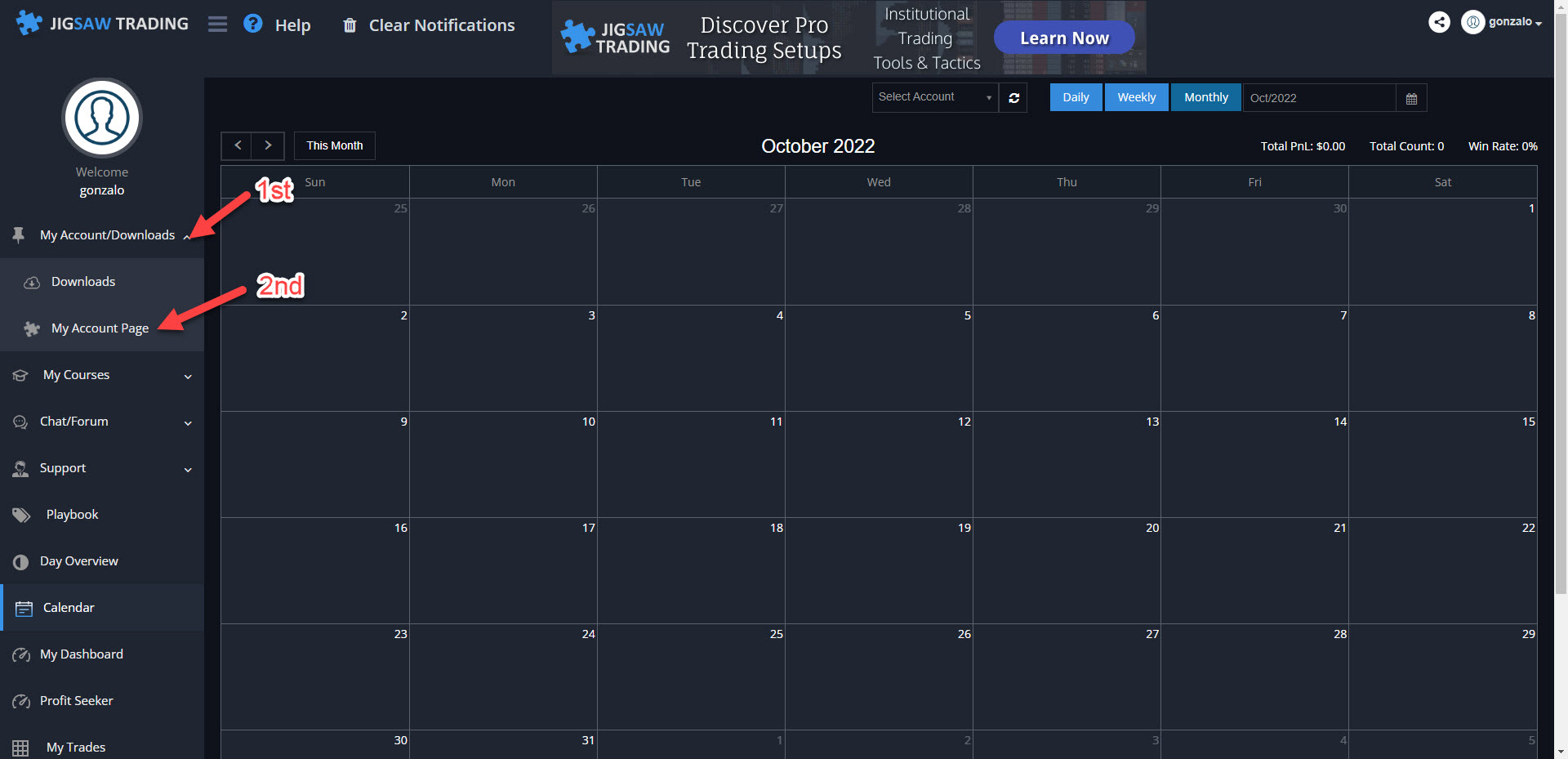 We have also introduced changes to the structure of the daytradr manual to make it easier to navigate through the sections and find the information you need. To access the new manual, click here. We recommend that you clear your browser's cache before accessing.
I'll leave you with a video from my dear colleague Fernando where you will see the Jigsaw Hub in action.
Good luck with your trading.
Warm regards,
Gonzalo and all the Jigsaw Trading Team.