We have some very exciting news today. Lots of you will know Gary Norden, maybe from his books:
In terms of his credentials, they are impressive:
Youngest ever trader at the Yamaichi Securities in London at 18.
Senior Trader for a number of Investment Banks in London.
He was appointed Head of LIFFE Options for UK Bank Natwest at 23 – leading them to become one of the dominant firms in that space.
Traded on of the largest convertible bond books (ING).
Traded options and futures at the trading pits at LIFFE, for many years, trading his own money.
Now consults to Investment banks, Hedge Funds and Exchanges.
He is a keen poker player.
Is currently in the process of setting up his own hedge fund NN² Capital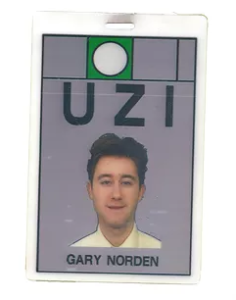 For a long time people have been wondering "exactly how does Gary Trade?". Where does he get in and out? What is Market Making Scalping exactly? It's a question I get asked a lot.
Market Making as a form of trading is a dying skill. Not many people do it. Not because it doesn't work and not because HFTs made it impossible. Mostly it's because a lot of prop firms push their traders towards spread trading. After all, the firm can make money on commissions even if the trader doesn't profit.
Gary occasionally teaches these skills but it's just a few people a year. He is also very selective, he will only teach traders that are well-capitalized and not under time pressure to make this work. So if you went to him saying "I've got enough money for 3 months, after then I'll lose my house - please teach me this so I can get out of this mess". He'll turn you away because trading is tough enough and learning to trade under that sort of pressure is impossible.
I've long been nudging Gary to put something down on paper, to lay out to people what Market Making is and he's finally created the only guide to the Market Making style of Scalping that we know of. This is the result of decades of trading information and you won't find this information anywhere else. It's available only from Jigsaw Trading.
This style of trading does not use charts, it does not use price levels, it is high frequency, it's not something you can add on to your existing style of trading (unless you are a scalper) & it will take work, perseverance and reviews to make it work for you.
The manual is not cheap, it is certainly not for everyone.
For more information, take a look at the following page that lays it out in more detail.